Salt Creek Scholarship Laureate 2020
Ethan has lived in Warrnambool for almost ten years, and prior to this, he lived in the UK and New Zealand. Ethan Lewis is a very hard working and special young man. He completed his VCE at Warrnambool College in 2019 where his hard work and dedication earned him an ATAR of 91.1 and where he was also the recipient of the Deakin University Achievement Award.
Ethan's interests are many and varied including photography, film-making, soccer, cricket and hockey. He is also passionate about science, politics and learning about other cultures and languages. Therefore, it is not surprising that Ethan has embarked on a double degree in Global Politics and Science at Monash University. He is also combining his double degree with a Diploma of Indonesian. It is evident that "learning makes Ethan tick".
The Salt Creek Scholarship will pay for Ethan's residential expenses during his time at Monash University and therefore, will allow him to focus on his studies and volunteer activities and any other income he receives will be used to fund further study abroad or an exchange program in Indonesia.
What struck the interview panel most was Ethan's motivation to succeed  – not in a material way but rather, in a generous and selfless way – a way that would make the world a better place. Ethan is insightful, thoughtful and considerate of others and demonstrates an inner drive to speak out for those less fortunate. He doesn't seek the limelight but prefers instead to organise philanthropic events behind the scenes, with a clear passion for social justice and a practical approach to getting the job done. Ethan is prepared to step out of his comfort zone. He is a natural but quiet leader.
With a double degree underway, Ethan is keeping his options open at this stage. He hopes to pursue a career in international relations with a humanitarian organisation or alternatively, use his science knowledge in the area of space exploration. Either way, Ethan is excited by this new chapter in his life – one that will afford him independence, new experiences as well as an opportunity to explore and see the world. His enthusiasm is admirable and his ambition palpable and we look forward to watching Ethan develop new skills and knowledge over the coming years and ultimately, make a difference in whatever field he pursues.
Ethan is a very worthy recipient of the second Salt Creek Scholarship.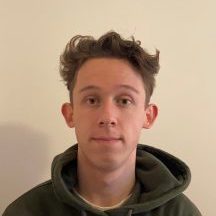 Degree: Bachelor of Environmental Engineering (Honours)
Institution: Deakin University
In residence: Waurn Ponds Residence
Career Goal: "I'm really keen to work on human interaction and figuring out how to make the world a 'greener' place. I want to work on the issue of climate change and renewable energy but, I also would like to work on making life multi-planetary (I love space) and figuring out how we can help future generations live in different environments."
Education History: Warrnambool College Year 12 in 2019